Project management is never an easy task. There are a lot of resources involved in the process – time, money, manpower – and you cannot afford to overuse any of them. The larger the size of a project, the more complicated it is bound to be. "Project Management Challenges" is a more polite word for such complexities.
In any project, obstacles are bound to occur, especially if your company is only just starting out. However, even though some things are inevitable, the knowledge of these challenges could help you be better prepared to face them.
Let's take a look at some of the biggest challenges you could face while managing a project and how you should tackle them:
1. Poor Communication:
Effective communication plays a significant role in managing any project management challenges. At any stage, vital directives need to be conveyed to others, while receiving appropriate feedback from them.
However, lack of proper communication can lead to a delay in the decision-making process, and may even lead to making wrong decisions. Not only is communication necessary for getting work done, but it also plays a vital role in boosting the morale of the employees.
The project manager, more than anyone else, should ensure that proper communication channels are established that facilitate conveying the messages in the right format and at the right time.
Another issue that is faced in most projects is the virtual nature of the team. You might have to deal with people who belong to different cultures and countries. On top of that, remote projects have no direct communication, which means a lot of communication mediums like body language, facial expressions, etc. are lost to you.
In such cases, good communication plays an even vital role. You should select the right communication tool that would enable everyone to convey their thoughts, without getting overshadowed effectively.
2. Time Pressure:
More than money and manpower, it is the time that plays the most crucial role in any project. But the biggest challenge most teams face is meeting impossible deadlines.
The general trend seems to follow "if the project usually take X days and I have heard people completing similar projects in X-10 days, then I must set the deadline to X-20 days".
Setting such unrealistic deadlines almost guarantees that they will not be met. However, they play a further role in diminishing the morale of the team and putting additional pressure on them.
It must be realized that while holding high expectations is productive, holding unreasonably high expectations can have a detrimental effect on the business. A severe mismatch of expectations not only discourages the team, but also either leads to more delays than normal, or a compromise on the quality.
While we understand that "fast is the new cool" in the industry, it must not be forgotten that quality always comes before anything else. As a project manager, one must make sure that the team does not suffer from unnecessary time pressure.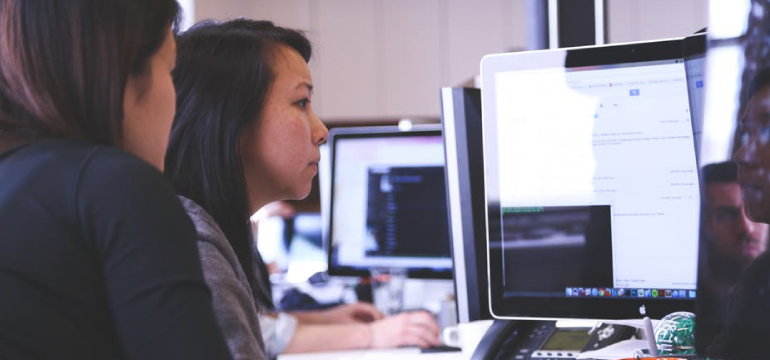 3. Managing Sponsors and Stakeholders:
One of the things that are woefully neglected in a project is the negligence of sponsors. To complete a long-term project, almost every organization needs sponsors. Most of them make no efforts to acquire them. This paradox eventually becomes a major obstacle in the path of managing a project.
When you are involved in large projects (that is, projects that would have a significant impact on the company), it is essential to winning the trust of stakeholders. The reasoning is simple: stakeholders have a say in which projects must be continued to run.
If you are managing project management challenges that consume a significant amount of the company's resources, it is natural that the stakeholders would want to know about its status and probable outcome. Failure to be able to convince them could result in scrapping the project, which would be a waste of all your time and efforts.
On the other hand, successfully convincing the stakeholders about the importance of your project might force them to put in more resources for the project.
4. Getting the Right Team:
In smaller projects, you could simply pick the people who are available for the job. However, this strategy could be disastrous for larger, more important projects.
Large projects usually require a particular set of skills and commitment. As a project manager, you need to make sure that your team possesses both.
Another challenge faced during project management is ineffective leadership. In projects involving large teams, the project manager is not just a taskmaster; he is a leader. His objectives are not just to assign tasks, but to make sure that the team is capable and sufficiently motivated to do so.
Numerous projects are never completed because either the team members or the manager are not fit for the job. Hence, team selection is a very crucial step that cannot be ignored.
If needed, try to utilize some great resources such as reliable Project Management Software that would help you to manage the team in a better way.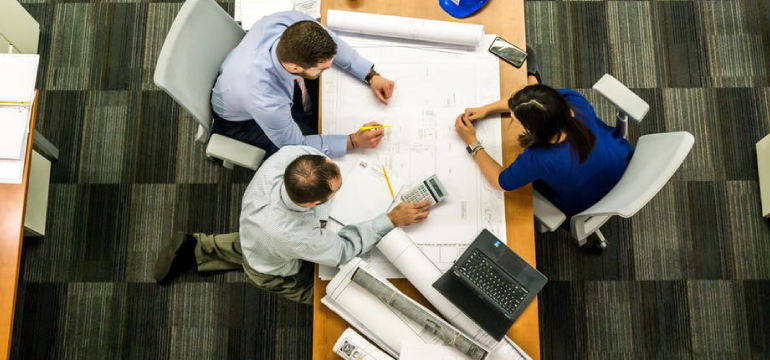 5. Lack of Control and Scope:
The size of the projects is directly proportional to the risk involved. There are numerous factors at play (like domain, impact, team size, stakeholders etc.), all of which play a vital role in deciding the outcome of your project.
So many factors are likely to make project management challenges much more complex. Failure to have proper control over these factors can make things a mess, and will probably ruin the project. As a project manager, it must be your prerogative to employ proper managing techniques to keep everything under check.
The factors mentioned above also imply another thing: the scope of the project might change frequently. The client's requirement might change, stakeholder might change their mind, members of your team might resign- there are many such reasons why a change in scope might occur.
But the change in itself is not a problem; the problem is the failure to keep up with those changes. As a project manager, you must ensure that you are always on top of things. The ability to quickly adapt to new situations would go a long way in ensuring your project is completed. Wants to know more about exactllyPMS? Don't hesitate to Contact Us and get a Free Demo.