CRM or Customer Relation Management is crucial for every organization. Similarly, email automation is also vital and to get more profit with your email campaign you can tie up with your company's existing CRM software. Leading industry experts are of the view that connecting email marketing with CRM will help to gain a better understanding of your relationship with that of your client and increase customer engagement.
Both email automation software and CRM has a defined role yet they are most effective when they collaborate and work for a common goal. One of the significant benefits of integrating CRM with email marketing is that it facilitates all-inclusive return on investment. You can track the number of lead conversions and determine the real ROI of a campaign,
Secondly, this allows you to have real-time insight into consumer behavior. Your sales representatives can quickly view which prospects have opened emails and thus they get the click-through data; this process is beneficial because depending on this data sales representatives would customize marketing campaign according to prospects' interests.
Here are 5 ways how CRM enhances email automation:
1. Develops Alliance between Sales and Marketing
Email Automation becomes a successful campaign when you can engage more and more contacts to respond. But you cannot attract recipients without tracking their activities and this is done through CRM. This scalable software enables you to monitor each email recipient's action and give you the chance to identify the most active contacts. This analysis is further shared between sales and marketing teams so that the team can locate prospects that are ready to connect with your company and pursue direct telemarketing activities. CRM in email marketing automation is a great way to develop an alliance between sales and marketing. It further empowers the account managers to identify potential opportunities directly from the email activity of the clients.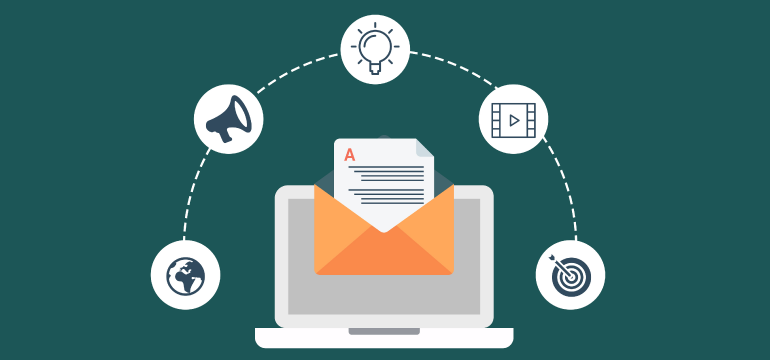 2. CRM and Email Marketing Builds Consumer Relationship
To achieve maximum benefits from your email automation campaign you need to have a strong relationship with your consumers. This can be accomplished when you offer integrated web forms to encourage recipients to share more detail about themselves. These combined web forms have the facility where an email recipient can directly update this data in CRM. This is one of the proven ways where you can understand each of your recipients well and improve your relationship with them. Further using this insight you can effectively personalize marketing messages thereby increasing the relevancy of these messages.
3. CRM in Email Automation Boosts Click Through Rates
Integrating email marketing technology with CRM technology would allow you to adapt email content for your audience based on what you know about them, i.e. their interests, likes and dislikes. Hence, this will drive increased email clicks. To send dynamic and highly personalized email messages you should store contact data including gender, location, age group, job title, hobbies etc. This will result in excellent audience engagement and important campaign metrics.
4. CRM makes Email Marketing Easy and Flexible
Email marketing is the most effective way to attract customers compared to social media giants like Facebook or Twitter. Combining email automation campaign with the CRM software hence provides many options to reach your target audience. But not all CRM platforms offer user-friendly functionality. Therefore for critical business success, you need to choose effective CRM for your email marketing automation strategy. Web-based CRM provides the users with flexibility. You would receive everything from simple drip campaigns to highly integrated datasets. You can also enjoy the advantage of the versatility and responsiveness of cloud-based facilities.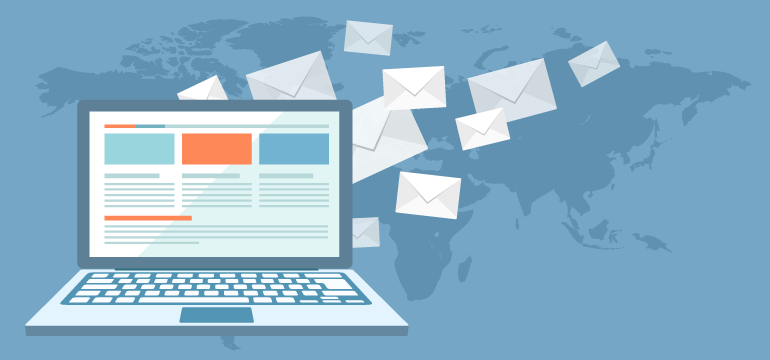 5. Assemble and Manage List Quality with CRM System
CRM system is ideal to help you to assemble and manage the targeted lists supported by customer attributes. This assembling and management of lists further help you to achieve your marketing goals more efficiently. Moreover, with this plan, you can visualize the engagement of each member in the list. CRM software solutions enable a marketer to check the list items against the information you have in your customer database. CRM system provides a valuable cross-check of all your lists. Gather useful insights into recipient engagement and exclude unresponsive individuals or re-engage them to improve campaign metrics.
Rounding off
Email marketing is a platform which enables company sales representatives to communicate with contacts directly. This also allows you to access the crucial data of your contacts. However, owing to several data breach issues of the recent times and insecurity of your contacts email marketing is slowly losing its significance. Here's how CRM plays a pivotal role. When you integrate CRM with email marketing, you enable the recipient to subscribe and unsubscribe whenever they like. These instructions reach them automatically and thus tracked in CRM support. This way more and more clients start relying on your credibility and you get to build a loyal customer base.