When it comes to business, only a human mind can run. They are the creator of numerous ideas and carry the capacity of turning those into reality into the sphere of commerce via a collaborative effort. Business scaling needs a joint effort between the various stakeholders. Therefore, there is high demand for effective teamwork. Discovering, training, and retaining employees are now the prime goal of organizations to fit perfectly in the workplace environment. Indeed managers are required in every department, but human resources are the most important, so there is a need for HRMS adoption. Executing the core functions of the human resource department becomes a breeze with human resource management software. HR software also streamlines the onboarding and recruiting procedures that again help set a robust foundation of productive and happy employees. 
Why is HR Software a must-have Today
?
Let us dive into learning the most crucial advantages of HRMS adoption and integration within an organization. Human resource management software benefits are far-reaching, and the effect that it can pose on an organization is massive. It influences various business performance aspects starting from the perspective of a single employee to the entire business efficiency.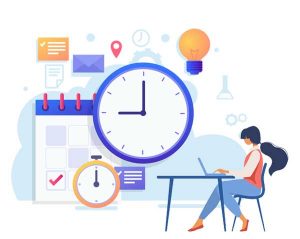 The first benefit of human resources software integration is the feature of employee self-service. It offers more time to human resource managers to carry out more critical tasks and advance the strategic objectives alongside boosting satisfaction and employee engagement. The HRMS features list is broad, where the software solutions are designed to boost job satisfaction for employees alongside helping HR managers feel less stressed. Almost 90% of the engaged employees will never quit their organization compared to their disengaged counterparts, as per one study.
Security and Data Centralization –
The most vital and sensitive data that an organization can hold are employee data. Before the advent of HRIS software, data managing and storing was paper-based and then shifted to spreadsheet libraries. Such approaches are always error-prone and fragmented. Due to these reasons, HR software integration is a must for businesses in the present era. HRMS solution offers a front-line security level for employee data. Penetrating this robust network of software is very difficult that helps HR managers to keep data safe. This makes HRMS integration indispensable for all organizations today.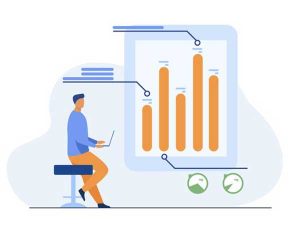 Grouping and centralizing real-time data combined with robust graphical representations and filters enable managers in generating reports related to the workforce. This will depend on a myriad of parameters. Human resources management software helps organizations view critical information deeply to easily access and review on an individual screen carrying detailed dashboards. Seamlessly accessing and generating insightful and rich reports empowers managers to always make proper decisions within the right time. Preventing inefficiencies at every point is possible with HR software.
Any big or small organization needs to ensure statutory compliance with the federal and state labour laws. Organizations must know a broad array of tax codes and labour laws and regulations that the human resources department must keep a check on. It is best to rely on human resource management software that always keeps an eye on the changing regulations and alerts the managers for helping them comply with the latest regulations. 
Enhancing the Efficiency of the Core Processes –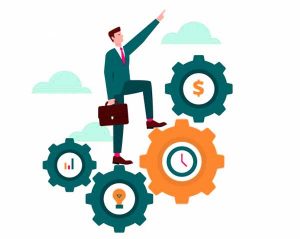 Core human resources processes optimization is the most crucial task for any organization. It will boost the efficiency of numerous functions such as onboarding, performance reporting, recruiting, etc. HRMS adoption is necessary as it offers a central hub of data for managers and employees. Updating information from the software is possible in real-time, and the staff need not indulge in the procedure of tracking down disjointed paperwork and spreadsheets. 
Overcoming Geographical Barriers –
Organizations that are spread in various locations and carry out operations around varied geographical areas must start employing avant-garde HR software for recruiting and evaluating candidates online. It can take place anywhere in the world. HRMS software also aids in accomplishing standardization in policies and standards across numerous locations.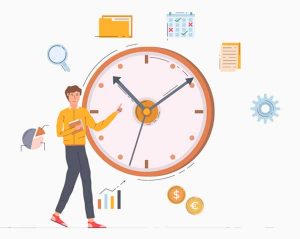 It is not about recording the "present" and "absent" of employees when it comes to attendance management. Attendance marking is a crucial ongoing activity that human resource staff needs to carry out. But processing payroll is a matter of precision and effort. Mapping monthly performances on time is a critical task of the employee attendance system. Monitoring attendance manually makes the whole process redundant. In today's technology age, these processes are not at all efficient. Managing attendance also includes counting the employees leaves along with their exit and entry time. Attendance management HR software automates the process by integrating with biometric systems. Contemporary attendance management systems come from individual suites or as a portion of all-inclusive HRMS solutions from vendors like Exactlly. Employees, with the help of employee self-service, can manage attendance easily.
Amplifying the Hiring Process –
Currently, the market is for candidates and recruiting for any business is challenging. HR staff needs to generate job listings, discover relevant candidates for interviews and a lot more. Processing the paperwork and overseeing the full onboarding process is also their duty. But here, HRMS software adoption is necessary as it helps with the job listings and sources the top talent by evaluating resumes with the help of keywords. Paperwork automation is also possible that makes onboarding easier.
Retaining the Best Employees –
Employee retention is more about employee engagement. The performance of engaged employees is always better as they always feel like an important part of the team. Human resource software solutions facilitate employee engagement by offering a way for the working staff to continue education and development and training programs. HRMS software sometimes also comes with the e-learning attribute with courses that the working staff can finish at their convenience.
Boosting Employee Performance –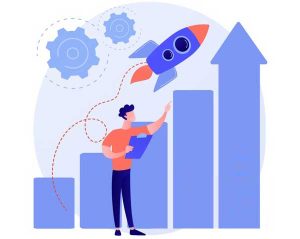 The very thought of a performance review concerns the managers and workers of an organization. But now, alleviating that stress is possible by getting accurate, hands-on data for backing up job performance. By this, the management will know that the manager or employee is on a similar page before starting the meeting. This is the space where HRMS adoption is necessary. HR software helps the working staff to track the progress with the help of the ESS portal. Employees can develop their objectives and make improvements to work depending on the data.
Many organizations are now taking the initiative of going green for reducing waste. This way, they can save money as well. Decreasing the quantity of paper a business utilizes can be amazing for cutting expenditure on supplies. Human resource management software can help organizations to go paperless easily. Approvals and signatures on contracts can be commenced on the software. Maintaining the records safely is possible on the HRMS vendor's server. Sending payroll through direct deposit is possible.
Final Say:
Like we mentioned in the blog, the reasons for HRMS adoption are several. Human resources software can help an organization grow by retaining and attracting staff, saving time for challenging tasks, boosting employee performance, reducing supply costs, and a lot more. All-in-one, human resource management software is also available these days. The task of human resources becomes more convenient and less stressful with software solutions. If you seek the perfect HR software, then here we have the best exactllyHRMS software for your business needs. Bogging down with repetitive tasks will no longer be necessary for businesses with the best software solution. A Free Demo can explain more about the HRMS software features. Contact Us today. 
FAQ:
(1) What is the use of the HR Management System in an Organization?
HR department becomes more efficient and strategic with a sound HR management system in an organization. HRMS is a compulsory tool for automating and monitoring various HR management tasks.
(2) What is an HRMS Application?
HRMS application is an information system that handles various software components like social dashboards, career and skill management, time management, training platform & a lot more.
(3) What are the different HRM Systems?
The different HRM systems include employee scheduling software, offboarding software, human capital management software, payroll software, etc.
(4) What are the Systems used in HR?
The systems used in HR are Human Capital Management, HR Administration Software, Human Resources Information Systems, etc.
(5) How many types of HR are there?
There are three kinds of HR – the business people, the party planners and the attorneys. When it comes to party planners, it is about employee engagement.
(6) Do you need HR Software?
Yes, in today's time to ensure seamless payroll, maintaining attendance management records, generate reports fast; businesses require HR software/
(7) Why is HR Software important?
Starting from boosting efficiencies to streamlining workflows, human resource staff can function as a strategic partner with high-end HR software.
(8) What are the 7 major HR activities?
Development & learning, benefits & compensation, selection & recruitment, succession planning, performance management, analytic & HR data and Human Resources Information Systems.
(9) What tasks does HR Management involve?
HR management includes tasks like managerial relations, job analysis, communication and employee engagement, benefits and compensation, employee hiring, and many more.
(10) What are the key challenges in adopting a strategic approach to HRM?
Describing a forward-looking workforce strategy, using data analytics for boosting HR-related decisions, managing the transforming business needs for skills and talent, etc.