BRG GROUP
BRG Group is on the forefront of eastern India's steel map. Multi-million dollar project in integrated steel plant producing 0.65MMT of stainless steel. Additional, multiple processes include cold rolling, laser cutting & blanking, bright annealing, high frequency forming, hydraulic presses, automated polishing and robotized fabrication equipment.

Group's business model integrates value chain from processing 'ores & minerals' into 'iron, ferro-alloys & special steels'. From processing 'billets, slabs & plates' into 'HR-CR coils, sheets & circles'. And from processing 'coils, sheets & circles' into finished products. BRG Group is always striving for technical & service leadership in ferro-alloys and stainless steel. In coming times, BRG Group intends to touch lives - with a range of stainless steel products for homes, hospitals, buildings, engineering, pharma, petrochemicals, to aerospace.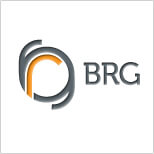 I was pleased to find Exactlly as an ERP solution that offers excellent value, as well as the specific functionality that our business requires. EXACTLLY and our team at BRG did a fantastic job of working together to complete this project ..."
P. M. Parakh
CFO - BRG Steel
Thanks to Exactlly Team's thorough understanding of the Steel industry and their deep knowledge of Business Process, we've been able to get an extraordinary amount of information from our ERP system Exactlly, in the precise format that we want. I want to personally communicate my very high regard and respect for the quality of the support team that Exactlly/EXACTLLY Team provided for this project. They have all been extremely competent, very hard working and an absolute pleasure to work with."
D.Y. Bhute
IT Manager (ERP)- BRG Steel
R S Ispat Ltd
RS Group is an established group which was founded in the year 1994.Though the experience in dates back to 1980 onwards in steel industry. The Company and the directors are in the business since 20 years at Kolkata and Siliguri started with transportation and warehousing from North Bengal i.e.Siliguri, and gradually starting a small rolling Mill in Siliguri, and expanding it into today's R.S.GROUP.

RS Group of Companies is a well known steel manufacturing company in the Eastern india, manufacturing TMT Bars, Billets, Steel Round, and Alloy Steel Rounds to High Quality Forged Steel with a present group turnover of more than Rs.300 crores and rising rapidly.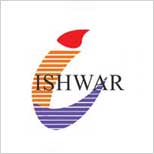 We needed a solution that would merge all departments from Finance to Manufacturing and which would integrate with Inventory, Sales, Purchase, and Warehouse etc. The key was availability of information at the right time and the right place and with Exactlly ERP solution in place; we are happy and believe all future requirements will be met with Exactlly ERP. I would not hesitate to recommend Exactlly ERP to any clients, as I know they will receive a world-class service."
Rakesh Agarwal
Managing Director – R. S. Ispat
The Solae Company
Solae is the world leader in developing soy-based technologies and ingredients enjoyed by consumers around the world in products such as baked goods, beverages, nutrition bars, meats, vegetarian meals and much more. Since Solae's inception more than 50 years ago, Solae has dedicated itself to soy research and product development, providing innovative solutions to enhance the nutritional, functional and economical benefits of soy food products. Solae helps its customers succeed through advanced technologies, quality soy products and worldwide support to ensure they have a sustainable and competitive advantage in the global food marketplace. Headquartered in St. Louis, Missouri, USA, Solae was formed in 2003 through a joint venture between DuPont and Bunge.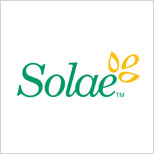 Our relationship with La Exactlly is now over Five years, We would like to take this time to express our gratitude. Over the years they have continued to work with us and have always given us the opportunity to upgrade the way we do our business with new ideas and solutions. The Client-based functionality has made our business much more efficient, it has allow us to access our data at any time from any location. The reporting functionality gives us many options for very specific areas within our organization. I would highly recommend the exactllyERP system."
Nitin Bachchavat
Finance Manager - Solae India.
PHI Seeds Ltd
Pioneer Hi-Bred is the world's leading developer and supplier of advanced plant genetics to farmers worldwide. They seek to increase customer productivity, profitability and develop sustainable agricultural systems for people everywhere. Innovative and customer-focused, Pioneer is a leader in the agriculture industry and upholds the highest standards.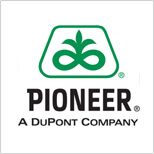 We have been using the exactllyERP system for more than Eleven years now. With our considerable experience with numerous accounting software packages, exactllyERP has proven to be the most adaptable, flexible, user-friendly, efficient, and productive of the lot. We have implemeted exactllyERP all across the Organisation. The mdoules include Production, Purchases, Sales, Inventory Management and Financial Accounting. We are also using a web based Employee Tarvelling Management system ETER developed by La Exactlly fully inegrated with exactllyERP.
Furthermore, La Exactlly has been an excellent partner in the deployment of ERP system at our company. From Developement, implementation to operation, training to service and support, La Exactlly has exceeded our expectations in every way. We are completely satisfied with the exactllyERP and recommend it to anyone looking to improve their accounting and financial reporting functions. La Exactlly is a Partner in our Success."
Aditya Jandial
IT Manager - PHI Seeds Limited.
We were looking for an application that would be efficient and easily accessible, customisable for all our departnment and which meets our business requirement and processes. Exactlly ERP was proposed to us as a customised ERP deliver on quality and time lines. We were very pleased with the multiple features the ERP offers and Exactlly team made a difference in rapidly understanding our needs, identifying our business requirements and developing them in quick time.
Their business understanding helped us streamline our processes and efficiently achieved our objectives. The team was dynamic and always ready to help. I would recommend Exactlly ERP for their expertise and adaptability!"
D.Y. Bhute
IT Manager (ERP)- BRG Steel
Brahmaputra Metallics Ltd
Brahmaputra Metallics Limited (BML) is setting up an Integrated Steel Plant of about 0.21 million tonnes pa capacity for MS Billets at Gola, Ramgarh District, Jharkhand. The Steel Plant will comprise of a DRI plant for producing Sponge Iron and a Steel Melting Shop. In addition to the above, a Captive Power Plant will also be set up for generation of Power.
We chose Exactlly over several other ERP systems for its flexibility, scalability, and wide breadth of functionality. We liked the roadmap presented to us by Exactlly Team as well as their support devoted to providing industry specific solutions. The team at Exactlly showed deep industry knowledge and was always willing to back up their promises with detailed demonstrations, creating confidence and enthusiasm in our users. The familiar User Interface elements in the system, integration across the Microsoft platform, and SQL/.NET on the back end satisfied our technical staff and fit our skill sets. We believe that Exactlly will be a cost effective platform to further streamline our business and support future growth."
Dilip Agarwal
Vice President - Bramhaputra Metalics Limited.