Accounting/Finance
Communications
Human Resources
Information Technology
Legal/Government/Regulatory Affairs
Marketing/Sales
Professional Internship Program
Software Development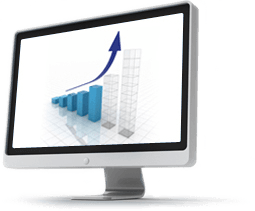 Accounting/Finance
Our Accounting and Finance Team is a network of professionals who manage all aspects of financial planning, tax, credit, risk management, auditing, investor relations and financial operations. Day-to-day finance administration, business unit analysis and decision support, accounting, reporting, tax planning and compliance are some areas of concentration for finance professionals at La Exactlly.
Communications
La Exactlly business goals are supported by a team of skilled communications professionals. You'll develop strategic programs to communicate key messages worldwide. Explore career opportunities in employee communications, public relations, media relations, crisis management, and research communications.
Human Resource
Human Resources works to provide services and systems to attract, develop, and retain our highly skilled workforce. Team members may work with employee relations, continuing education and distance learning, compensation and benefits, or recruitment. You'll contribute to HR systems and processes to help La Exactlly recruit and retain the best employees around the world.
Management Assistant Program
This program offers career-track opportunities for new graduates in Computer Science, engineering and business. You'll apply your education and get the training you need to prepare you for future management positions at La Exactlly.
For Program details and the application process send an e-mail to hrd@exactlly.com
Marketing/Sales
Our marketing professionals plan and develop strategies central to our long-term success. You can choose from a number of areas in your career at La Exactlly: marketing operation, market research and analysis.
Professional Internship Program
A professional internship at La Exactlly offers practical experience, a chance to work with experts in your field, and a professional environment to explore career opportunities. Interns are paid, and many colleges and universities will provide academic credit for your work at La Exactlly.
For Program details and the application process send an e-mail to hrd@exactlly.com
Customer Care Team
Customer Satisfaction is always on the top of our Business Strategy. We at La Exactlly believe in providing complete customer satisfaction. You will communicate with customers and resolve their queries. You will also coordinate with the internal team for getting solutions for customers requirement.
Software Development Team
In Software Development, you'll be a part of a team that research and develop high quality software solutions for our customers and exceed their expectations.
Architecture planning, Development, Quality Testing are the main areas of Software Development team. You will be part of the highly experienced and qualified team of professionals and will be responsible for developing world class solution for our customers. You will use the latest technology and tools available in the market.