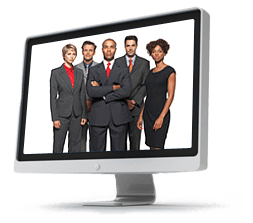 Exactlly software is a leading software and solutions provider specializing in ERP, HRMS, CRM and PMS. Company operates globally through its operations in India, UAE, Oman, Singapore and Malaysia.
Started in 1997 company has emerged out as a professional and reliable player in its domain. Company's growth over a decade is attributable to its large client base of 40000+ customers that spreads globally across 17 countries and growing.
Exactlly's value lies in its strength of understanding the customer specific business processes and requirements. Our experienced team with years of industry specific domain knowledge delivers not just a product but the complete solution. With its product suite, Company specializes in automating and simplifying the business operations for varied business verticals including Cement, Iron & Steel, Seeds, Textile, Construction and Chemical industry.
ExactllySoftware currently offers 4 unique business management products for enterprises exactllyERP, exactllyHRMS, exactllyCRM and exactllyPMS.
exactllyERP is a secureERP software that helps companies to manage and record business processes and data at every stage of business and thereby, increase productivity and efficiency.
exactllyHRMS is a powerful HRMS that helps enterprises to carry out complex HR and payroll tasks.
exactllyCRM is a robust CRM software that helps enterprises to increase sales and revenues and maintain valuable and profitable relationships with leads, prospects and customers.
exactllyPMS helps you manage your critical Projects and Team in the most powerful and yet simpler way.
Exactlly has been recognized and awarded many times in its operational span and its client base includes fortune 500 companies like DuPont, Pioneer Inc., Lyondell Basel,Wuerth and many more.
Mission
We research, develop and implement software services and solutions to empower clients business and exceed their expectations.
Vision
We aspire to be a valuable and reliable Partner in Success of clients Business.