With the ever-growing competition, getting new customers becomes harder everyday. Thanks to social and digital media, the sources to generate leads are many and varied. However, lack of proper planning often leads to poorly managed or lost leads, which is a lost opportunity for the company. Therefore, it becomes important to understand what exactly is lead management in CRM and how does it works.
What is Lead Management?

Lead Management can be easily understood as the tracking and acquiring of potential customers. In both B2C and B2B companies, lead management encompasses a variety of methodologies that result in (but do not end with) a purchase made by a customer.
Lead management in CRM sometimes gets a little complicated due to the terminology involved. Broadly, the 3 terms you would hear often are:
Prospect: The person in the demographic you aim to target
Lead: The prospect that has shown interest in your company or the broader sector
Customer: The lead who has made a purchase from your company
Why Lead Management?

It should be very obvious by now why lead management is crucial for any business. For new businesses, lead management starts with lead generation and ends with the sales process. As the business grows, the complexity only increases. Prospects are diverse, so converting them into leads also requires diverse tactics. In the modern sense, where processes are less well-defined and more integrated, managing leads cannot remain an isolated task.
But let's answer this in a more simplistic way. Prospects become leads when they show interest in your brand or the broader product category. They usually choose the first company that responds to their interest. Even if they choose you, you have to assume they are clueless about what to do next and thus require your constant guidance and prompting until they finally make the purchase.
In reality, a lot more goes in the backend. The leads need to be cleaned, matched, provided appropriate scores and distributed to respective departments. Lead management in CRM enables you to track multiple sources like referrals, marketing campaigns, event marketing etc. Since it is CRM, there is a centralized database that minimizes scope for redundancy and makes the procedure more streamlined.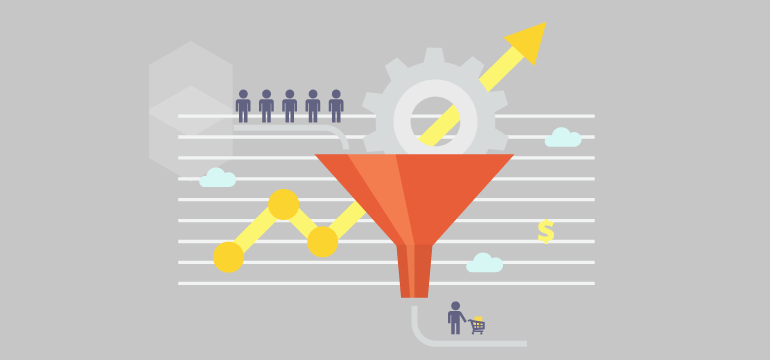 How lead management works?
There is often a clear (though complicated) flow of the lead management in CRM, consisting of following phases:
1. Capturing the leads

The first step that kickstarts lead management is capturing the leads. Due to a variety of sources that could feed a multitude of leads, it is not feasible to do it manually. CRM allows automating this task, thus new leads are captured automatically from any source, be it advertisements or phone calls.
2. Tracking the lead

Once you have the leads, you need to monitor them. You need to observe their browsing patterns, shopping tendencies, information shared etc. All this allows you to gain valuable data that would later decide how valuable the lead is.
3. Lead distribution

Once you have the leads and related information, they must be distributed to their appropriate departments. Again, CRM makes this easier by automating the distribution based on the nature of the lead. For instance, if the lead originated in UK and showed interest in shoes, the lead would be distributed to the Fashion Department of the company in UK. A point to remember here is the efficiency of distribution. The faster you are able to distribute the leads, the more chances you have to contact the lead first.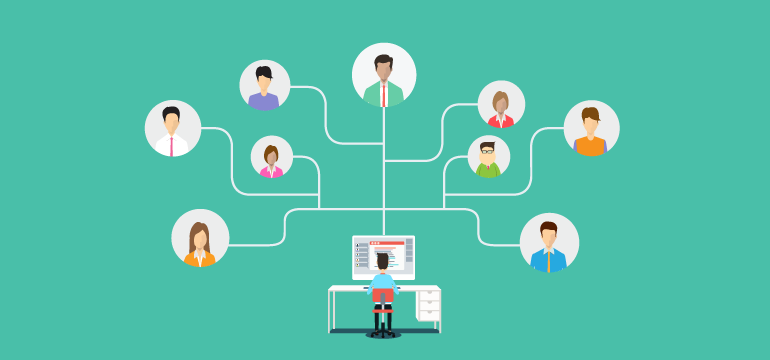 4. Qualifying the leads

This is where the worth of leads is checked. While the effort required in managing a lead is more or less the same, the probability of a lead turning into a customer varies. CRM tools from reliable vendors often come with a built-in feature to quality such leads and find the sales-ready ones. By pursuing leads with higher scores, you could optimize the profits in minimum time.
This ends with the lead making the purchase and becoming a customer.
5. Lead Nurturing

One crucial aspect of lead management that is not often talked about is lead nurturing. Essentially, it means keeping the unqualified leads from previous step in the loop, instead of discarding them. The fact that they showed initial interest means they could be persuaded in a future point of time. By periodic engagement and notifications, you can nurture the lead with minimal efforts.
Conclusion
While it might seem complicated and hard on the surface, lead management is quite simple in reality. Thanks to the inherent feature of CRM and similar tools, most lead management tasks can be automated or done with a click. Thus, what you have here is a very powerful technique that could push your brand to the heights. All you need is to do is take the first step.