Internet today is a vital catalyst for marketing. From social media and blogs to search results and emails, it is all part of a giant online marketing campaign. But amidst this, offline methods of marketing are getting overshadowed. Despite being neither as popular nor as effective as online marketing, they still are vital for any marketing campaign to be whole. A boost was necessary, and CRM could be precisely what was needed to accomplish this.
Here is how the tool can boost offline marketing:
The decline of offline marketing:
For decades, offline marketing was the only way there was. Beginning with billboards and newspapers, new trends like radio and television kept getting added; until an addition changed the whole landscape. Since the advent of internet in the 90s, the scope of offline mode of marketing has continuously declined.
Digital marketing had numerous benefits. It was cheaper, faster and brought real-time results. There were metrics to observe and particular demographics to be targeted. Naturally, companies flocked towards this new method, while offline marketing kept facing a decline.
Ways CRM can revive offline marketing:
Despite being the smaller piece in the pie, offline marketing still holds great relevance, especially for people who are yet not fully accustomed to the internet. All it needs is a boost, and perhaps CRM can provide that.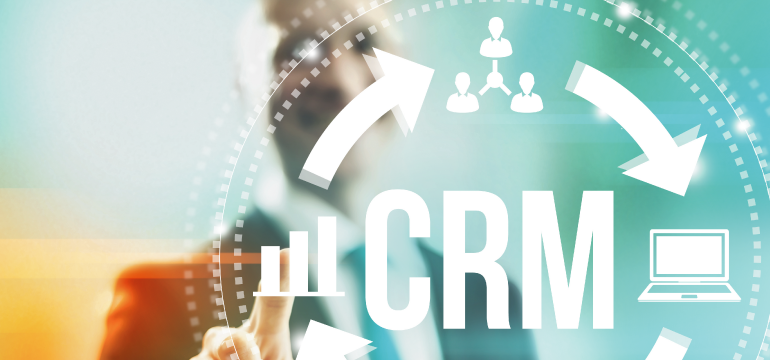 1. Optimizing engagements

Offline engagements are a prized commodity. They can do wonders for boosting sales. No amount of digital marketing can be more effective than a physical one-on-one engagement with the prospect. At the same time, they are also limited in number. Keeping the staff constant, there are only so many engagements you can have. Thus, it becomes important to make the most of them. CRM helps exactly in that.
As you might be aware, CRM does wonders in identifying the best leads. Out of the innumerable prospects, CRM can find the leads that show the best promise of becoming customers. These people should be the ones targeted through physical engagement. By focusing on people who are already interested in your brand, you can cultivate a strong brand loyalty.
2. Reviving Cold Calls

Cold calls may not be as important today as they used to be a decade ago, but they still hold their relevance. However, due to the sheer competitiveness, most users try to avoid such interactions altogether. The demand for instant response inherent to cold calling, which made it an effective tool in the first place, has also made people reluctant to it. But CRM can help to change that.
With CRM, you can track leads even if they didn't become customers on the first attempt. With sustained tracking, you can know about their changing preferences and more. The analysis of data can also give you insights about the best time to call them, when they are most probable to hear your proposition. By calling the prospects at the optimized time and with the right proposition, you can make cold calling much more effective.
3. Finding the source lead

A stark contrast between offline and online marketing is the metrics. With online marketing, you can always know from where the lead arrived, thus informing you which marketing channel was performing the best. With offline, this is not easy. However, CRM can find a way out of this.
You can solve this issue by incorporating "Where did you hear about us" as a standard question into CRM for every interaction with a customer. The answers of the customers can then be automatically categorized according to the channels, including both online and offline. Thus, you would be able to conclude which of the offline marketing channels are working, which ones need more efforts and which ones should be discontinued. With this one step, you can incorporate a pseudo-metric of lead source into physical marketing too, making it more efficient.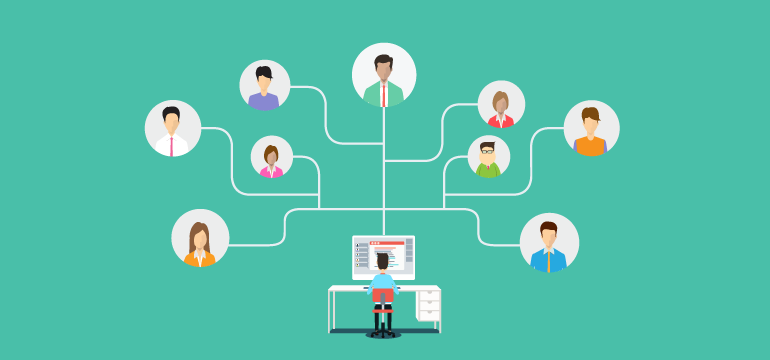 4. Using more advanced technology

When you hear about offline marketing, the first word that comes to mind is "old". While this used to be true, it is changing fast now. Today, new technologies are being developed to make it more adaptable to the evolving needs. One such technology is flyer trackers. Flyers have been one of the most common and least expensive modes of physical marketing, but also one of the least effective. However, the new flyers could be tracked, effectively turning into a metric. Something similar is being done with printed signage.
So how does CRM play a role in this? Well, a CRM system can receive the data from all such methods, and analyze it to give you vital insights. It is generally a more efficient method of measuring the impact of physical marketing campaigns, compared to just asking them. The best vendors in the market are already rolling out CRM tools that are capable to work along with such technologies.
Conclusion
In order to target every segment of the audience, offline marketing must be a priority for any marketing campaign. With the help of CRM, the traditional way of marketing can witness a makeover and make a comeback, in turn helping you optimise your gains.