Artificial Intelligence has been all the talk lately, be it the latest version of Siri or the robot Sofia. The future is all about machines that can think. But before we have self-aware robots, AI is already here to provide business solutions to problems that pester the best of us. And ERP is just another tool that can exploit AI to solve things. If done right, AI can improve the effectiveness of your ERP.
Enterprise Resource Planning tools were revolutionary in their own right, making employee and process management easier than it ever was. But today, ERP tools are found in pretty much every business, which has levelled the field. After all, you no longer have the edge when everyone in the race has the same car. Thus, we needed to make ERP more efficient, and AI was just around the corner. But how exactly can AI improve your ERP tool? Well, here are some ways:
1. Better Productivity:
The goal of any company is to maximize its profits. High productivity is one of the ways you can achieve larger gains. While the usual methods of increasing productivity are available to all, using AI with your ERP tool gives you a special edge: the power of a machine that can think.
With artificial intelligence, you can automate even further. Mundane tasks like data entry can be relegated to the software for completion. An ERP tool integrated with AI can access the customer data and fill such fields in no time whatsoever, without any scope of mistake. Various other tasks can be similarly automated with the help of AI.
At the same time, it saves the employees from performing these repetitive tasks, leaving them free for other work. Using AI also ensures that no human error, like inserting wrong field values can occur.
Artificial intelligence can also be integrated into ERP so that the tool is more communicative and responsive. It enables troubleshooting of minor issues and helping you to understand ERP tools in a better fashion. If a comprehensive tool like ERP could be simplified with no additional support staff, it naturally improves the productivity and efficiency of the organization. In simpler words, AI can improve the effectiveness of your ERPif implemented the right way.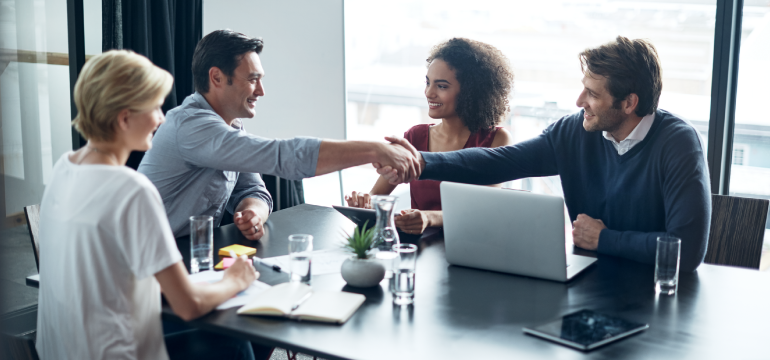 2. Better Decision Making:
In any business today, huge amounts of data are generated on a daily basis. Today, we realize that this unstructured data, called big data, is a mine of undiscovered treasures. With AI, you can harness it for your benefit.
Artificial intelligence can perform analytics on this data and find patterns. Using these patterns, future trends can be predicted. The same can be applied to the ERP data that you have stored in the backend. AI gives you an oversight with your employee data and looks for both opportunities and pitfalls. In any case, you benefit from improved decision-making abilities.

3. Fewer Chances of Errors:
The most efficient watcher is the machine. Numerous processes are going on within your organization. With so many employees, departments and operations working simultaneously, it isn't possible for a human to keep track on all of them. An ERP tool does precisely that, but there is still potential for more. What if instead of merely managing the operations you could also ensure their successful completion? That's where AI can improve the effectiveness of your ERP.
With artificial intelligence, you get access to all the data and operations. AI can keep track of every process that is being executed and look for pitfalls if any. It can also make sure that no steps are skipped and all steps are completed in a process. In short, there is hardly any scope for the occurrence of errors.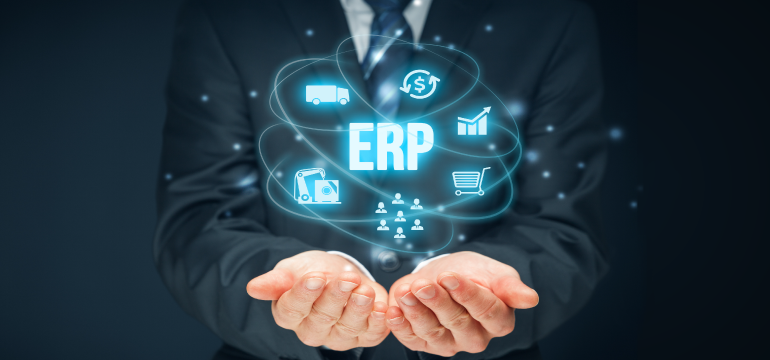 4. Better Workflow:
Like we mentioned, there are simply too many processes executing and too many cogs in the machine simultaneously. It was the primary reason why getting ERP software from a reliable vendor became the need of the hour. ERP tool is a great way to manage the processes that are ongoing in the organization, but there is always a scope for improvement. Artificial intelligence brings forward that improvement.
With AI, managing the workflow becomes a cakewalk. In fact, AI goes a step further. It analyses the various possibilities, takes into account the factors that would have any impact, and provide you with the best and most efficient workflow. Processes could be synchronized and arranged in a way such that it yields optimum results.

5. Lower Costs:
It is rather obvious that artificial intelligence can significantly lower the cost of operations. As discussed above, ERP integrated with AI can improve the productivity of your organization. It improves the workflow and allows you to make better decisions. It also automates a lot of tasks and saves time and effort. Hence, the cost of operation is lowered substantially. So, not only AI can improve the effectiveness of your ERP, but it can make it more cost-efficient.
Conclusion:
Artificial Intelligence might not have reached the levels of sci-fi movies (yet), but it is already changing our lives. Integration of AI into business tools is the most exciting trend of the near future, and ERP is one of those tools that could enjoy leverage. With some simple integration, AI can improve the effectiveness of your ERP and alleviate your employee and process management to the next level.
Eager to know more about exactllyERP? Feel free to Contact Us and get a Free Demo.