Every business organization flourishes when there's clear and honest communication between the managers and the employees. It's considered that an authentic and consistent communication in the form of feedback is the core of the employees' growth in the company. Employee feedback can boost performance and result in smooth functioning of the organization. But, owing to today's fast and competitive environment there is an ever-increasing demand for productivity, efficiency and quality. Hence, an organization should consider automating employee feedback system. Needless to say, automation would improve processes, enhance yields and reduce wastage of time and money thereby shortening the production cycles delivering a better outcome.
What is Employee Feedback and How Important is It for An Organization?

Constructive feedback from the employer to the employee and vice-verse adds value to the overall performance of both the parties. Without feedback, given and received from all directions in the hierarchy the performance of the whole team will suffer. Strong feedback loop strengthens the relationship between the employer and the employee.
The term 'feedback' is synonymous to the reaction to an action or behavior. It is used to describe the helpful information or criticism about prior activity or behavior of an individual or a group. The receivers can use that information to adjust and improve their current and future actions and behaviors.
Benefits of Employee Feedback

The act of receiving and giving feedback has been playing a significant role across the organization as it helps an organization to remain aligned to goals, create strategies and improve relationships within the organization. Take a look at some of the significant benefits here:
Useful employee feedback motivates employees
Feedback can improve and increase performance
It's an ideal tool that facilitates continued learning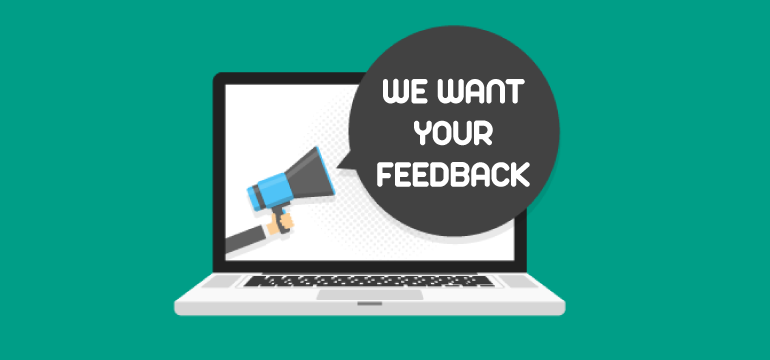 Importance of Automating Employee Feedback

Automating HR processes is one of the best things you can do for your organization. Upgrading your HR system will enable you to bring considerable benefits to your company. Such automation makes your business smarter and more efficient. Considering the fact that manual HR process is time-consuming and is also open to human error, automating the HR system adds value to your company. Here are 6 benefits of automating employee feedback:
1. Increases Efficiency for Both Employer and Employee

Automated employee feedback for company increases efficiency for both the employees and the administrator in a company. Automated system enables both the party to devote the lesser amount of time for any HR related processes. This system further saves the use of paper involved in filling up of forms while receiving or giving feedback. Furthermore, it also saves times required while making manual entry. With a well-equipped automated system accomplish the task of collecting and giving feedback to your employees.
2. Ensures Maximum Security and Privacy

One of the best tips for effective feedback is to maintain the privacy and security of the response given. An automated HR process is hence safer to use. Such software has a lesser scope for any error. Moreover, this software is ideal to maintain the confidentiality of documents and to protect documents from getting lost.
3. Boosts Employee Productivity and Helps Achieve Business Goals

Implementing employee feedback technology can facilitate to achieve business goals quickly. Using a dedicated HR software, all redundant actions are reduced and the talent can focus on the actual execution of company objectives. Thus, the company can improve overall performance. A digital system is ideal for tracking employees' activity and increasing their productivity level.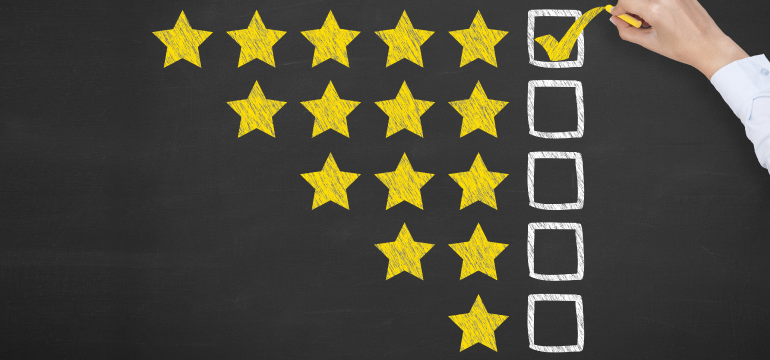 4. Enhance The Quality of Feedback and Provide Training Opportunities

With an automated system, managers can deliver more accurate and consistent employee evaluations. This further enhances the quality of feedback the managers offer to an employee. A digital platform helps managers to identify areas that need skill development and training to improve their future performance.
5. Augments The Decision-Making Process

Automating your HR process allows managers and employees to make better decisions. All organizational functions would become seamless with such systematic software. Automation gives better insights while analyzing data.
6. Improves Organizational Alignment

Automating the performance review systems allow the managers to get hold of the organizational goals. With an advanced employee feedback software, it's easier to align employees' goals with that of the organizations and track everyone's progress.
To Conclude
HR management is a multi-faceted area of business that needs methodical planning and focus. Automating HR processes can make the overall operation of an organization faster and better. The automating system gives long-term results leading to better HR decisions. Undeniably automation is used to streamline and enhance the efficiency of the business processes. An employee feedback software would enable the organization to measure employee engagement and employee satisfaction. Since employee performance reviews are important to help drive employee performance, accountability and productivity, automating the process would help unlock the benefits of this process for everyone in the organization.